Drive Up Access | Access hours 7:00 AM to 7:00 PM 7 days a week | Office hours Mon – Fri 8:30 to 4:30 Sat 8:30 to 12:30 Closed Sunday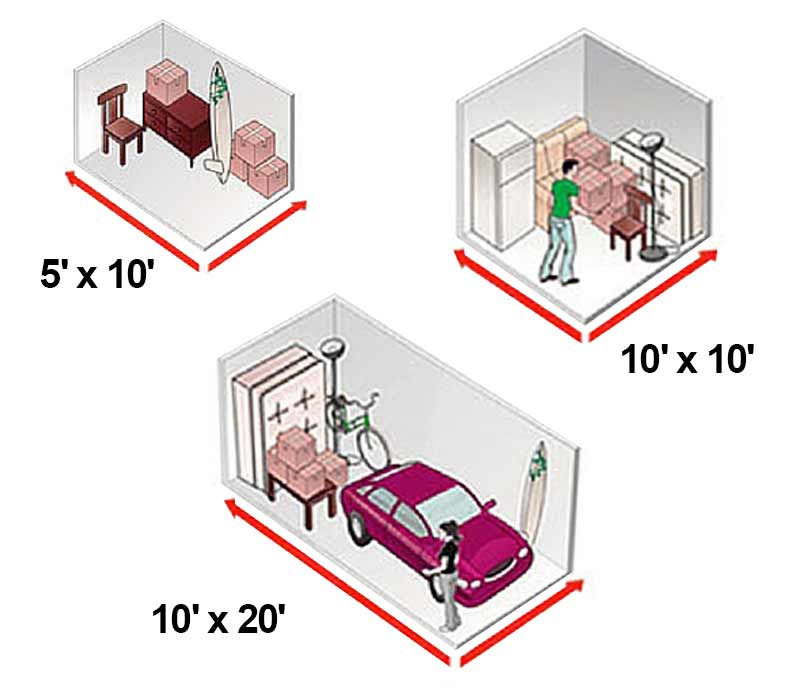 What size storage unit do you need for your item?
We can help!

We know the most important considerations when selecting your self storage space. We have a team who will guide you in your self storage process.
5 x 10 size unit has 50 square feet of space. You can store items like garden tools, seasonal items, office supplies, lawn mowers,  furniture, or miscellaneous boxes etc.

10 x 10 size unit has a total of 100 square feet of space, perfect for storing an entire bedroom or office. It you're looking to remodel a room, you can have the space to keep all of the contents during construction instead of clogging up other rooms!

With 200 square feet of space, this large unit can typically store the contents of 4 bedrooms. This space is also ideal for larger items like televisions, pianos, couches, or tables and much more.